Give your pet a little "extra" this holiday with our gift guide!
It's the season of extra. Extra parties. Extra indulgence. Even people can be a little extra. But, while we're trying to resist the holiday temptations, your pet doesn't have to! Tiki Pets® makes healthy pet food and treats that taste (and look!) amazing, so you can give the "extra" without the guilt.
Need some extra inspiration? Here are some of our favorite gift ideas for every pet personality.
---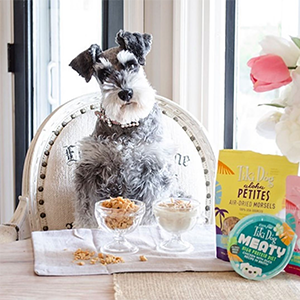 ---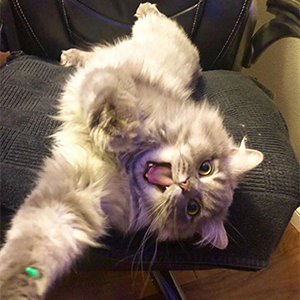 For the high-energy-pet
Toys! Ball-throwers are perfect for dogs who can't play enough fetch (bonus: they save your clean hands!), or indestructible rubber chew toys (bonus: they save your shoes!). Laser pointers, feather teasers, and catnip mice are perfect for playful cats too. And, what play sesh is complete without treats? Tiki Dog™ Air-Dried Morsels and Tiki Cat® Crunchers are both high-protein, low-calorie treats that excite pets without slowing them down.
---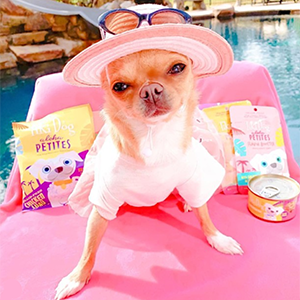 For the fancy pet:
These pets might be a little "extra" already, and that's why we love them! How about a new collar with bling or a bowtie? Or, maybe they'd like to upgrade their water bowl to a water fountain. Tiki Dog™ Taste of the World restaurant-inspired meals are an excellent choice for these furry foodies, as well as Tiki Cat® Grill™, indulgent flaked fish recipes garnished with real shellfish. Sprinkle a little Dash on top too – ooh la la!
---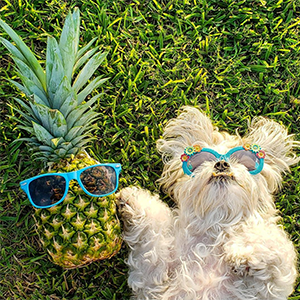 For the adventurous pet:
Thrill-seeking cats may love a new cat tree or tower to climb. And, dogs always on the go might enjoy a new leash or collapsible travel water bowl. Tiki Cat® and Tiki Dog™ Raw makes an exciting gift, with irresistible, uncooked protein in a complete and balanced, safe and ready to eat meal. Tiki Dog™ Wildz™ is another exotic option, offering more than 90% ethically-sourced animal protein from New Zealand. Is your cat an adventurous eater? Try our limited edition Holiday Gift Set sampler pack, featuring a variety of wet foods, broths, dry food and a treat!
---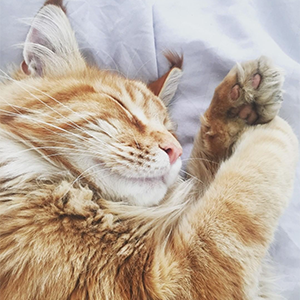 For the homebody pet:
These snuggly pups and cats just want to hang out at home with their favorite person – you! How about a soft, new bed to snooze on or a plush toy to love? If your pet enjoys grooming, a new brush for at-home pampering could be a good choice. Tiki Dog™ Hearty ready-to-serve meals make great gifts as healthy comfort food. And, Tiki Dog™ and Tiki Cat® Stix™ wet treats are perfect stocking stuffers. Keep your phone handy – serving Stix™ straight from the tube is always a photo-worthy moment!
---
Speaking of adorable pictures, we'd love to see your pets enjoying their holiday Tiki treats. Share with us on Facebook or Instagram @TikiPets!
From the whole gang here at Tiki Pets®, we wish you and your furry family a wonderful holiday!
---