Give your pet a little "extra" this holiday with our gift guide!
It's the season of extra. Extra parties. Extra indulgence. Even people can be a little extra. But, while we're trying to resist the holiday temptations, your pet doesn't have to! Tiki Pets® makes healthy pet food and treats that taste (and look!) amazing, so you can give the "extra" without the guilt.
Need some extra inspiration? Here are some of our favorite gift ideas for every pet personality.
---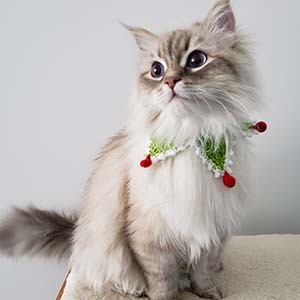 For the festive feline:
The easiest pets to shop for! These cats love all things tasty and fun. For them, you can't go wrong with a feed mat to make meal-time stimulating. Drop a few Tiki Cat® Soft & Chewy treats on the mat and it's sure to be a good time. Tiki Cat® Stix™ wet treats are perfect stocking stuffers. Keep your phone handy – serving Stix™ straight from the tube is always a photo-worthy moment!
---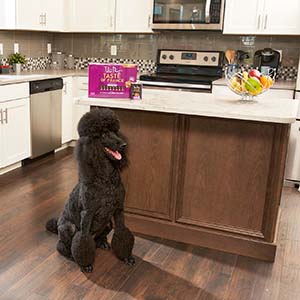 For the furry foodie:
These pets might be a little "extra" already, and that's why we love them! How about a new collar with bling or a bowtie? Or, maybe they'd like to upgrade their water bowl to a water fountain. Tiki Dog™ Taste of the World restaurant-inspired meals are an excellent choice for these furry foodies, as well as Tiki Cat® Grill™, indulgent flaked fish recipes garnished with real shellfish.
---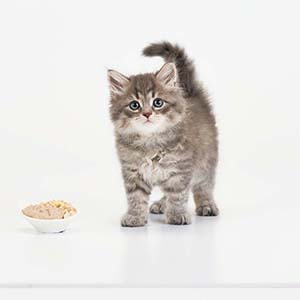 For the baby kitten:
These cuties deserve the warmest welcome! Celebrate your newborn cat with scratcher toys to engage their natural instincts. Don't let the celebrations stop with toys, give them their best start with Tiki Cat® Baby Mousse & Shreds. With increasing energy, developing digestive & immune systems, and growing bodies, kittens need nutrition designed just for them. Mousse & Shreds is formulated with high protein and fat, DHA, and prebiotic for optimal health.
---
We'd love to see your pets enjoying their holiday Tiki treats. Share with us on Facebook or Instagram @TikiPets!
From the whole gang here at Tiki Pets®, we wish you and your furry family a wonderful holiday!
---